Two British nationals reported missing while carrying out humanitarian aid in Ukraine have been confirmed dead after being hit by artillery shells.
According to The Guardian and BBC, the British Foreign Office confirmed on the 24th (local time) that Brits Chris Parry (28) and Andrew Bagshaw (47) died while conducting humanitarian aid operations in Soledar, the frontline in eastern Ukraine. The family said in a statement that an elderly woman died while trying to evacuate when the car they were riding in was hit by an artillery shell.
Since the Russian invasion of Ukraine, Parry and Bagshaw have been providing humanitarian aid, delivering food and medicine and evacuating residents on the eastern frontline. Back home, Parry and Bagshaw's jobs were running coach and genetics researcher, respectively.
While alive, Parry told the BBC what motivated him to volunteer in eastern Bahmut: "I especially wanted to help the children. Being able to save them in a war-torn region is definitely worth more than anything I could have imagined. "he said.
His family said, "In March, when the Russian invasion began, Parry went to Ukraine at the darkest time and helped those most in need, saving more than 400 lives and abandoned animals."
Bagshaw's parents also stressed that "the world must be strong, and we must stand with Ukraine, provide necessary military support and help rebuild a country broken after the war."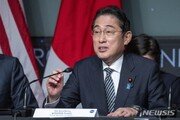 Russian invasion of Ukraine
"Ministry of Foreign Affairs headaches related to Kishida's visit to Ukraine… Possibility of entrusting security to Britain and France"
US likely to donate 30 to 50 Abrams tanks to Ukraine
"It's like giving the enemy a target"… Will Japan's Prime Minister Kishida visit Kiiu?
Parry and Bagshaw traveled to Soledar in eastern Ukraine from the Kramatorsk region near Bakhmut on January 6.
Soledar, also known as the salt mining town, was the site of a months-long offensive by Russia to occupy the Donetsk region in eastern Ukraine.
Meanwhile, in early January, Yevgeny Prigozhin, head of the Wagner Group, a Russian mercenary company, claimed that Wagner had found the body of a man.
The man who died was not named at the time, but Prigogine said that two British documents were found on his body.
Source: Donga