The second typhoon 'Mawar' hit Guam. reader provided
While the airport was completely closed as super typhoon 'MAWAR' hit the Pacific resort island of Guam, the airport said it was working with the goal of resuming aircraft operations from the 30th of this month.
According to the Ministry of Foreign Affairs on the 26th, the head of the Guam Airport Authority said this in a meeting with Kim In-guk, head of the Hagåtña branch the previous day. An official from the Ministry of Foreign Affairs added, "The runway has been flooded and the resumption of (airport operation) is being delayed."
Initially, the State Hagatna branch office announced on its website that airport operations would be suspended until the 31st of this month to restore damaged facilities. Korean national airlines flying to and from Guam were also expected to resume operations on the 1st of next month.
Typhoon Mawar hit Guam, damaging hotel windows. reader provided

It is estimated that more than 3,000 Korean tourists are currently staying in Guam. Most of them are staying in hotels, but they are experiencing great inconvenience due to water outages and power outages, so diplomatic authorities are discussing emergency support plans with local migrant groups and travel agencies.
An official from the Ministry of Foreign Affairs said, "Director Kim is visiting three local hotels and various sites to listen to travelers' difficulties and strive to provide maximum convenience."
However, due to the poor local communication situation, it is not easy to respond to civil complaints. Regarding this, an official from the Ministry of Foreign Affairs said, "We are looking for emergency measures."
In addition, "We are also providing hospital guidance for patients who need prescription drugs among tourists. With the cooperation of the Guam Tourism Board, transportation to the hospital will also be provided."
On the other hand, it is reported that the human and material damage of the Korean people due to this typhoon has not been reported yet.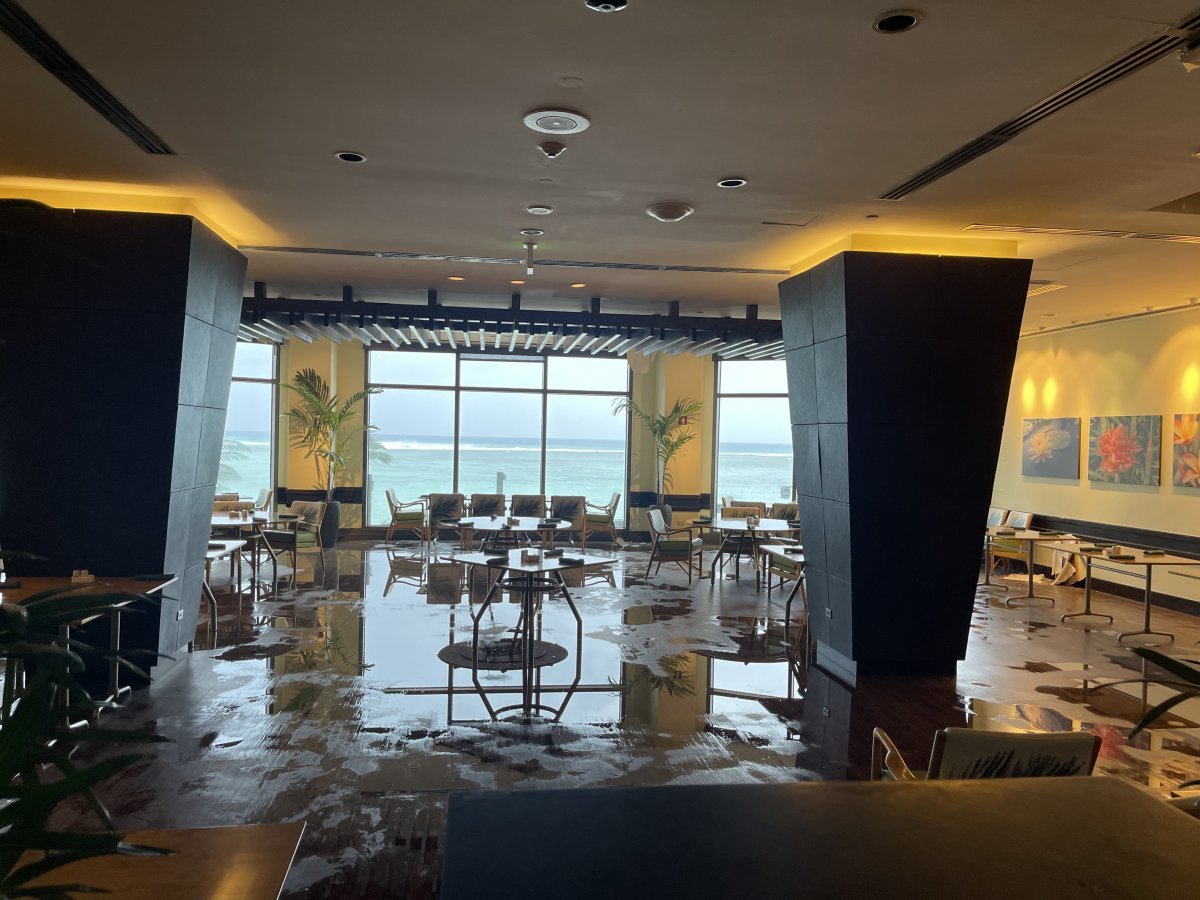 Typhoon Mawar hit Guam and turned the interior into a sea of ​​water. reader provided

Source: Donga
Mark Jones is a world traveler and journalist for News Rebeat. With a curious mind and a love of adventure, Mark brings a unique perspective to the latest global events and provides in-depth and thought-provoking coverage of the world at large.