"Be careful" in insurance advertising video
US CBS anchor King also posted fabricated video
Deepfake controversy spreads, growing controversy
NYT "Currently regulatory discussions are in their infancy"
"Don't be fooled by the fake Tom Hanks created by AI" Famous American movie star Tom Hanks announced on Instagram on the 1st (local time) that his image created by artificial intelligence (AI) was used in a dental insurance advertisement without his consent. He attached a manipulated image that made him look younger than his actual appearance, which is 67 years old, and said, "Be careful. He urged caution, saying, "I have nothing to do with the real me, the AI ​​version in that advertising video floating around (online)." Tom Hanks Instagram Capture
"Be careful. "There's an advertising video going around featuring an artificial intelligence (AI) version of me."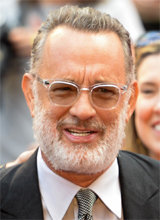 Famous American movie star Tom Hanks (pictured) posted on his Instagram account on the 1st (local time), "The 'I' in the dental insurance advertisement video floating around (online) has nothing to do with me," and said that he in the video is an AI. He warned that it was a fake made up. Hanks, 67 years old, also posted a photo of himself in his younger days, which is believed to be the advertising image in question, along with a warning about a false video created by AI.
Hanks, who won the Academy Award for Best Actor in the movie 'Forrest Gump,' warned about AI false advertising amid the growing controversy over AI's deepfake. Deepfake is a technology that synthesizes photos and videos to manipulate a person's statements or actions.
'Virtual actors', which reproduce an actor's image and voice using AI and make them appear in actual videos, are also a key issue in the Hollywood actor strike. By using AI virtual actors, you can create acting more easily and at a lower cost than using real actors. The American Actors and Broadcasters Union (SAG-AFTRA) is on strike, claiming, "Movie production companies are trying to eliminate acting jobs by replacing roles with 'virtual actors' without fair compensation using AI." The writers' strike, which started first, reached an agreement on wages and collective bargaining terms with the production company after 148 days, but the actors' strike continues.
Even just before the actor's strike in July of this year, Hanks said, "Now anyone can recreate themselves at any age using AI and deepfake technology," and added, "You can even make a movie featuring '32-year-old me' and I'll be hit by a bus tomorrow." "The delay in the province may continue," he said.
The problem of AI manipulating celebrities is spreading. Gayle King, a CBS broadcast anchor, posted a comparison between the original video and the manipulated video on her Instagram account on the 2nd, saying, "Someone manipulated my video and turned it into a weight loss promotional video."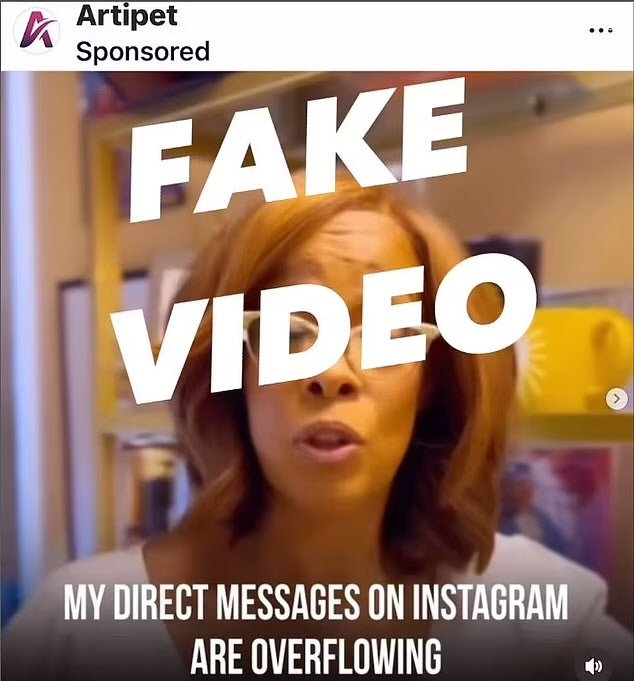 Gayle King, a famous host of CBS Broadcasting in the United States, posted a warning about deepfake videos on Instagram on the 2nd (local time). He appealed, "Don't be fooled," saying that his image created through artificial intelligence (AI) was used in a weight loss advertisement without his consent. King Instagram screen capture
In the manipulated video, King uses a realistic voice to guide people to the purchase site by saying, "If you want to know my (diet) secret, check the link." He said he became aware of the existence of the manipulated video due to a flood of inquiries about diet products from people around him. "I have never heard of or used this product. "Do not be fooled by this AI video," he urged.
U.S. regulators and the tech industry have just begun to establish regulations against the spread of false information or manipulated videos originating from AI, but it appears that it will take some time. The New York Times commented that regulatory discussions are at a nascent level, saying, "Currently, there are more 'questions' than 'answers' to AI issues."
New York =
Source: Donga
Mark Jones is a world traveler and journalist for News Rebeat. With a curious mind and a love of adventure, Mark brings a unique perspective to the latest global events and provides in-depth and thought-provoking coverage of the world at large.