Ivan Rosomakin, 28, who wanders around drunk in his hometown, has committed another murder. NEXTA TV twitter capture
An incident occurred in which a prisoner who had been fighting on the Russian side after being drafted in exchange for an amnesty in the Ukraine war committed murder again as soon as he returned to society.
On the 30th (local time), according to Meduza, a local independent media outlet in Russia, Ivan Rossomakin (28), who was a prisoner and mercenary of the Wagner Group, a private military company (PMC) in Russia, participated in the war in Ukraine for the past six months and recently received an amnesty and died on the 21st. On vacation from work, he returned to his hometown, the village of Noviburets, Vyatskopoliansky District, Kirovskaya Oblast. The area is about 1000 km east of Moscow.
The media reported that the people in his hometown were terrified at the news of Rossomakin's return. Rosso Makin was sentenced to 14 years in prison in 2019 for drunkenly beating a woman and then strangling her to death.
The Wagner Group carried out recruitment activities for prisoners, saying, "If you survive in Ukraine for six months, you will be pardoned." Rosso Makin accepted the Wagner group's offer, participated in the war in Ukraine, was pardoned and returned to his hometown.
As soon as he returned home, he drank alcohol, carried an ax and a pitchfork, and broke car windows to plunder. He threatened to "kill them all" to the villagers. Eventually, on the 29th, the body of an elderly woman who had been severely beaten and stabbed to death was found in a house, and Rossomakin admitted to police that she was the culprit.
"In 2019, everyone was terrified until he was convicted," said Ruslan Rupasovnun, an executive of a local company.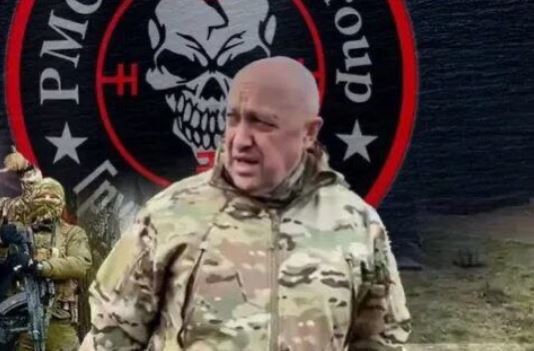 Yevgeny Prigogine, the head of the mercenary group 'Wagner'. @YourmediaAgency Twitter capture
Regarding the case, Yevgeny Prigozhin, head of the Wagner Group, said, "It is true that Rossomakin participated in the war as a Wagner mercenary. did.
However, Prigozin emphasized that "out of the thousands of convict mercenaries who were pardoned, only about 20 committed another crime."
The Wagner Group recruited about 40,000 convict mercenaries last year and sent them to the Ukrainian front. Most of them are said to have been killed or injured because they were poorly trained and poorly equipped. About 5,000 of these survivors were recently released under amnesty. The UK Ministry of Defense has pointed out in this regard that "the influx of violent criminals with shocking combat experiences into society will pose a danger to Russian society".
Source: Donga
Mark Jones is a world traveler and journalist for News Rebeat. With a curious mind and a love of adventure, Mark brings a unique perspective to the latest global events and provides in-depth and thought-provoking coverage of the world at large.